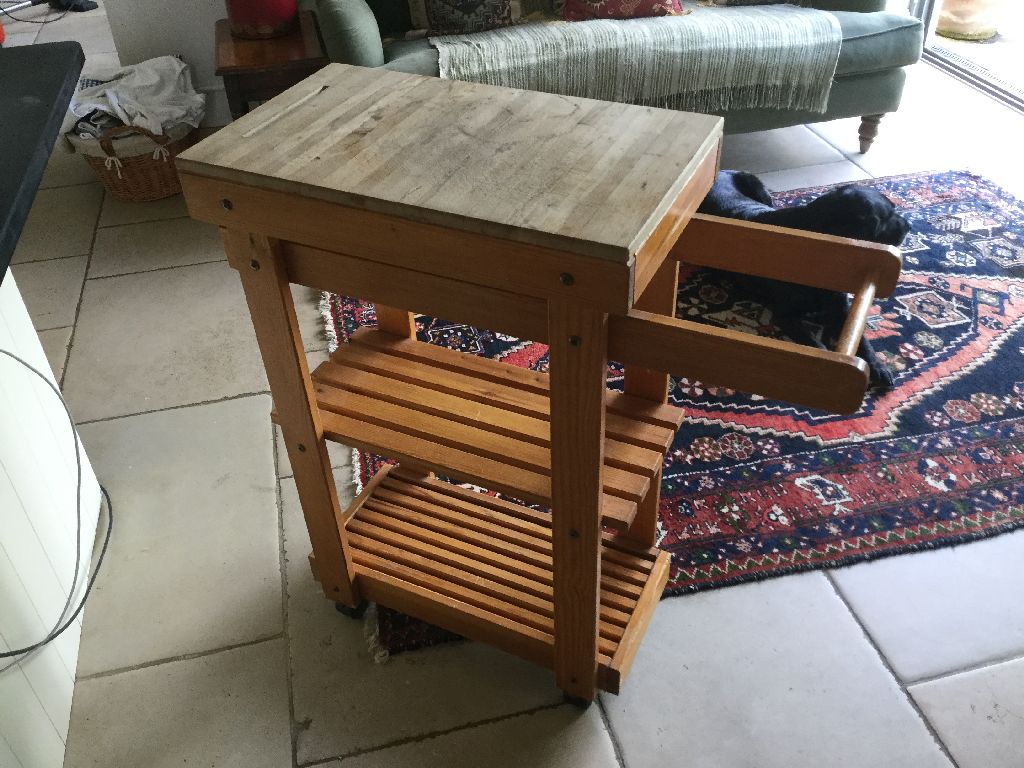 Shop
Butcher's block
In need of an extra surface and storage in the kitchen look no further than this butcher's block.
Indeed, as it is on wheels, it can be pushed anywhere you need – even outside by the BBQ.
It measures in at 36 inches high with the block top being 24 by 14 inches.
With a solid wooden top and a pine body it is complete bargain at £35.
Delivery by arrangement or collect from SN15.
Any queries, please contact us on getintouch@plumunlimited.co.uk
Price: £35.00
+ P&P